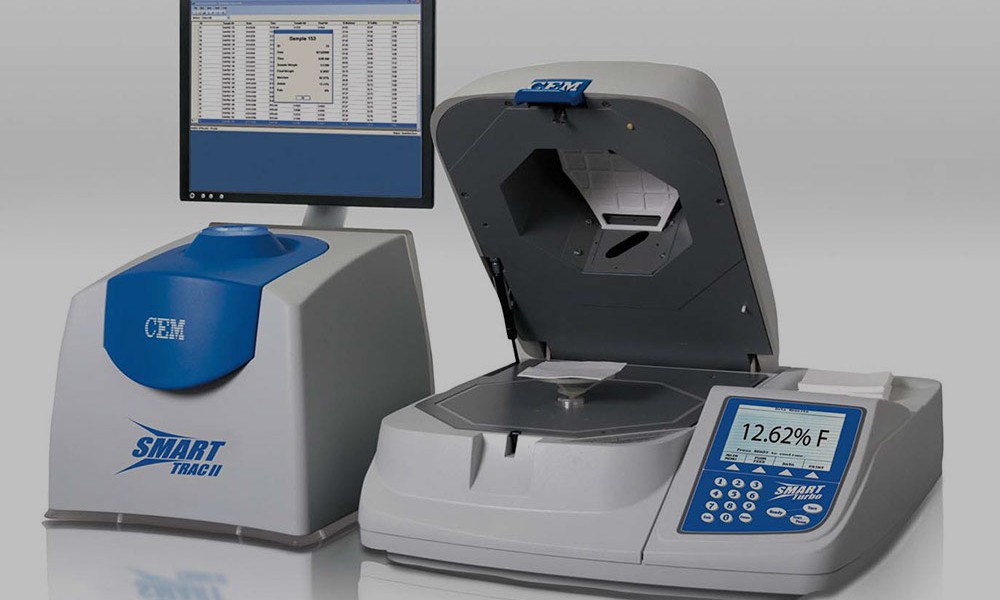 On August 13, 2015
Your manufacturing process will run more efficiently and profitably when you can make quick, on-line adjustments based on accurate moisture data. CEM's SMART Turbo Microwave Moisture/Solids Analyzer gives you rapid, precise results in approximately 3 minutes. It features cutting-edge engineering, user-friendly software and durable construction. The SMART Turbo is the intelligent choice for moisture/solids analysis.
Precise measurement of liquids, solids and slurries
Durable, use at the processing line or in the laboratory
Remarkably easy to use, prompts guide operators through testsA broad variety of samples including liquids, solids, powders and slurries can be analysed. The simple to use software provides pre-programmed methods and help screens to guide operators through testing procedures. SMART Turbo is ideal for process and quality control, testing incoming raw materials, work in progress and finished products.
Complies with AOAC Official Methods 985.14, 985.26 & 2008.6
UPGRADES FOR MOISTURE/SOLIDS, FAT & PROTEIN
Upgrade to SMART Trac for analysis of Fat and Moisture/Solids in all types of samples. The NMR-based system uses official AOAC methods for the analysis of moisture and fat analysis in minutes. There is no need for solvents or costly calibrations.
Upgrade to ProFat Turbo to analyze moisture in raw meats and blends and calculate fat, protein and ash in samples in as little as 2 minutes.
By M01aD021 0 Comments