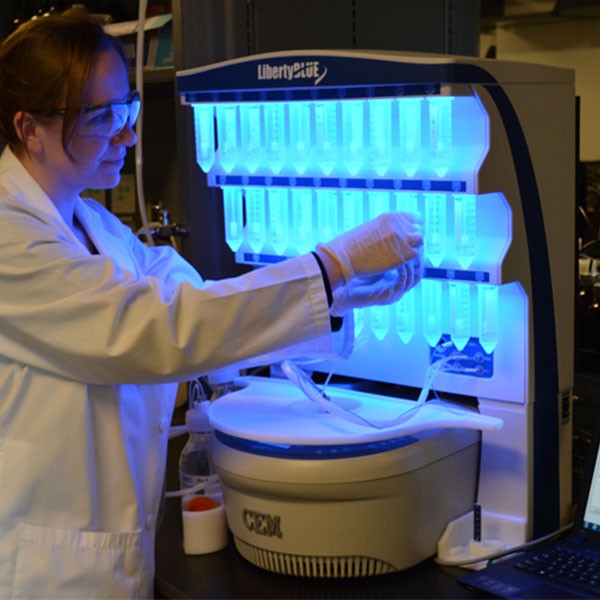 On August 5, 2015
PEPTIDE SYNTHESIS IS EVEN EASIER WITH PRE-WEIGHED AMINO ACIDS AND SPHERITIDE® RESINS!
SpheriTide polymeric microspheres for solid phase peptide synthesis consist of poly-ε-lysine cross-linked with multifunctional carboxylic acids. It possesses a hydrophilic character specifically designed to reduce intra-molecular aggregation, a known problem in SPPS; this peptidic nature results in higher peptide purities and yields. SpheriTide is fully compatible with both microwave and conventional peptide synthesis.
Purchase pre-weighed Fmoc amino acids in CEM centrifuge tubes and take full advantage of the speed and efficiency of your Liberty Blue. Centrifuge tubes with 2.5 or 5.0 mmol are ready for dilution and direct installation on the Liberty Blue and Liberty Blue HT synthesizers.
By M01aD021 0 Comments