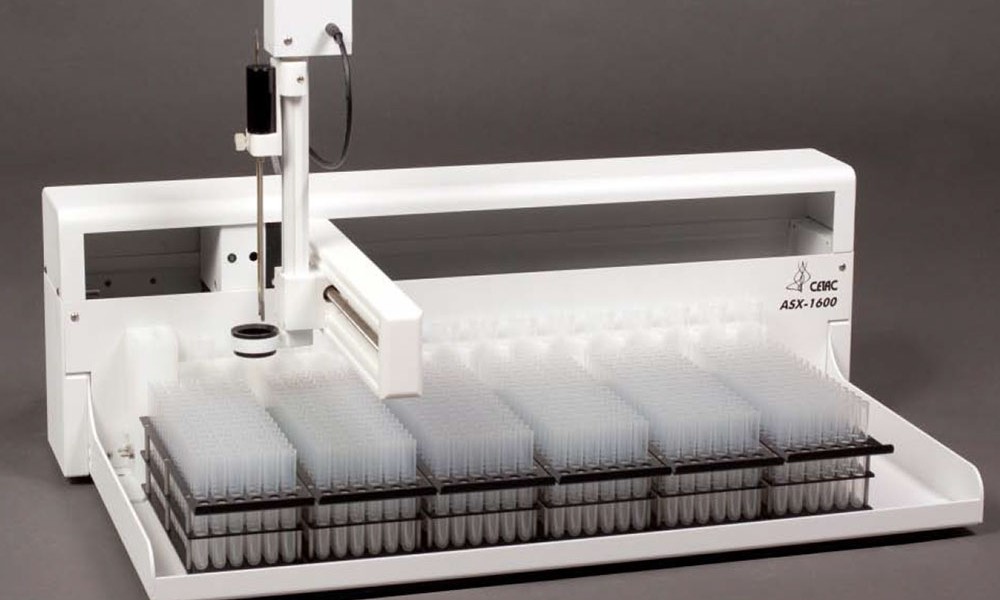 On August 13, 2015
Accelerated movement dramatically increases efficiency and speed in large volume sample processing. A centrally located wash station reduces probe travel time, making the average sample handling time is as low as six seconds.
Independent rinse stations for probe and stirrer address carryover. An incorporated drip cup moves under the sample probe and stirrer to eliminate cross contamination from messy drips.
To ensure proper mixing of samples, software allows the operator to configure probe and stirrer depth as well as stirring speed, leading to more precise results.
Prior to analysis, each sample is automatically homogenized by the autosampler. To ensure proper mixing of the samples, variable-speed control is used. This leads to greater reproducibility & more precise results.
Independent Rinse Stations
Independent, continuous flowing rinse station for the sample probe and mixing paddle minimize sample contamination and carryover.
A built in drip cup moves with the sample probe and stirrer, preventing messy drips and cross contamination.
By M01aD021 0 Comments